Professional Pest Control Services For Pompano Beach, Florida Properties
Offering Florida's warmest welcome is the city of Pompano Beach. This friendly city is located in the heart of Florida's Gold Coast and has some of the warmest and clearest waters in the state. To protect your Pompano Beach home from the many bugs and other pests that, unfortunately, also call South Florida home, turn to the local experts at GOTBUGSIKILL. Our experienced and highly trained professionals provide the comprehensive services needed to protect your Pompano Beach home from common household pests like mosquitoes, bed bugs, and rodents. To discover all that our pest control services have to offer, contact BUGSIKILL today and speak with one of our friendly experts.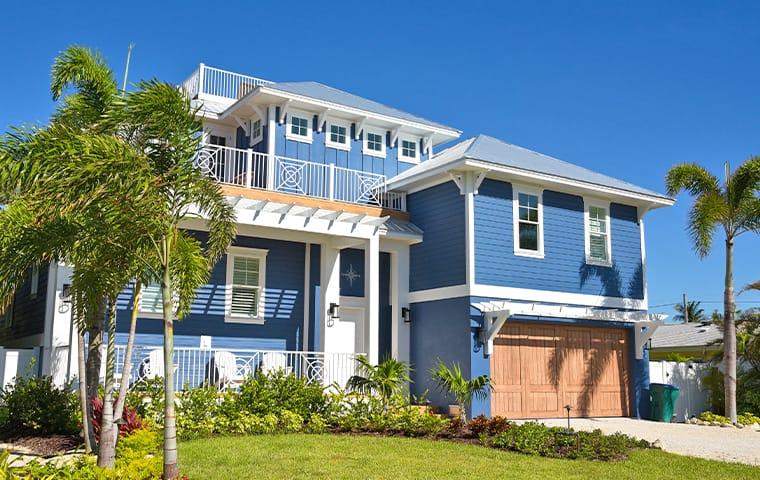 Home Pest Control In Pompano Beach, FL
GOTBUGSIKILL is proud to be a trusted pest control expert throughout Broward County. We provide the residential pest control services needed to eliminate invasive pests and keep them from returning. Our signature pest control package, KILL365 offers customers with quarterly pest control services. Benefits of choosing us for your pest control needs include:
Our home pest control services are guaranteed, meaning if pests return in between our service visits, we'll return to re-treat, free of charge.

We utilize advanced equipment and our industry's best products.

Our pest control services are family and pet-friendly.

We teach our customers how to make their homes less attractive to pests.

Our highly-trained pest control technicians know where pests hide, how they are getting inside, and what is attracting them to your home.
Pest control for homes in Pompano Beach tends to be a year-round requirement. Contact GOTBUGSIKILL today and learn the details about our home pest control services.
Learn How To Identify Bed Bugs In Pompano Beach, FL
Bed bugs are a pest that can be found in almost any public place and can find their way into any home. Knowing what bed bugs look like and the signs they leave behind is vital to discovering an infestation in its infancy and seeking the professional help needed to eliminate them. Tips for helping you identify a bed bugs infestation listed below:
Finding adult bed bugs hiding out in the seams of mattresses, box springs or upholstered furniture, in the cracks of walls, behind wooden trim, and inside of electrical outlets.

Discovering red colored dots of blood on linens, pillowcases, mattresses, box springs, walls, or floors.

Finding dark streaks of excrement (dried blood) on linens, mattresses or box springs.

Finding piles of bed bug skins under mattresses, box springs, on the floor, in closets or drawers.

Finding adult bed bugs which are about the size of an apple seed. If they have not recently fed they have a flat oval shape and are brown. If they have recently fed, their bodies swell and they turn purplish-red.
If you ever spot or even think you have spotted bed bugs or their signs inside of your Pompano Beach home, immediately contact the experts at GOTBUGSIKILL to learn more about our comprehensive bed bug control services. We will provide the bed bug inspection, treatment, and follow-up services needed to eliminate any size infestation.
3 Interesting Facts About Crazy Ants In Pompano Beach, FL
Crazy ants aren't your average household invading ant; they move in a unique manner, are highly invasive, and have the potential to be quite dangerous and damaging. Three interesting facts about these one-of-a-kind ants are listed below:
1. Crazy ants pose serious threats to electrical equipment. They gather inside of electrical equipment and when doing so cause expensive damage or trigger electrical shortages.
2. Crazy ants received their name from their habit of running around erratically with no real sense of direction.
3. Crazy ants thrive in tropical climates and are often found nesting in the soil of potted tropical plants. Crazy ants can't survive outside in the northern states, but can successfully live inside in colder climates.
To protect your home from being damaged by crazy ants, the professionals at GOTBUGSIKILL offer the comprehensive ant control services needed to get to the root of your ant problem and solve it for good. To learn more about our ant control process, get in touch with us today.
Why Minimizing Mosquito Exposure In Pompano Beach, FL Is Vital
Did you know that mosquitoes are considered to be one of the most dangerous animals in the world? Mosquitoes are such a danger because of the significant diseases they spread throughout the world. In the United States mosquitoes are responsible for spreading things like the West Nile Virus and Eastern equine encephalitis. To protect you and your family from coming into contact with disease-spreading mosquitoes, you must minimize your exposure to them.
The best way to reduce mosquito populations is to remove as much standing water (mosquito breeding grounds) from your property as possible and to partner with an experienced pest professional. At GOTBUGSIKILL, we can significantly reduce mosquito numbers through our seasonal mosquito control service. Our professionals will regularly come to your property to perform barrier treatments and provide education about removing breeding and harborage sites from your property. To begin reducing the number of mosquitoes living and breeding on your Pompano Beach property, reach out to GOTBUGSIKILL today!
Request Your Inspection Today
Complete the form below to schedule your no obligation inspection.