Sleep Tight With Help From GOTBUGSIKILL
You've probably heard the phrase, "Don't let the bed bugs bite". It's a cute little saying until bed bugs actually invade your house and you have to worry about them biting you. Then the saying becomes anything but cute. Bed bugs are a big problem in southeast Florida. They are a prolific insect that can easily hitch hike onto clothing or other personal belongings and infest new places. An impregnated female bed bug can lay 200 eggs in her life span. In a matter of weeks, a single bed bug can become a full-blown infestation.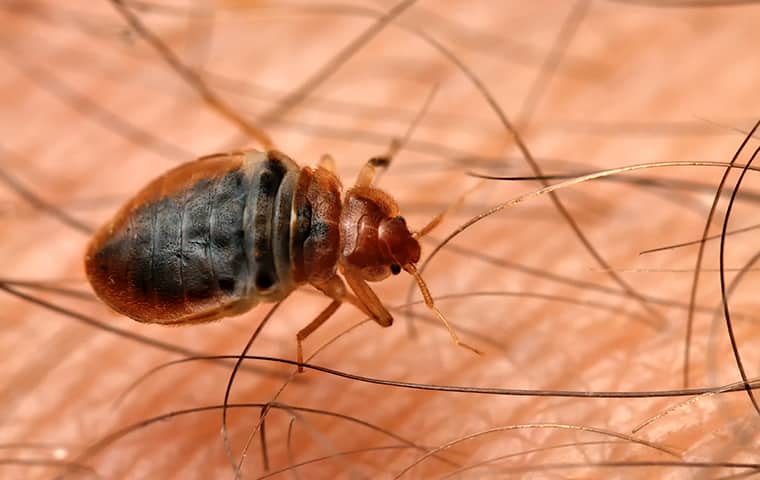 Bed Bug Elimination With GOTBUGSIKILL
Bed bugs are without a doubt the most challenging household pest to get rid of in Boca Raton, which is why reaching out to the experts at the first sign of bed bug activity in your home or business is so important.
At GOTBUGSIKILL, our technicians are bed bug experts who are highly trained and knowledgeable in bed bug habits and life cycles. When you partner with us, we will go the extra mile to explain every part of our treatment protocol and how it will eliminate bed bugs from your home in just one treatment.
To get the process started, we first perform a thorough inspection of all the areas bed bugs are commonly found, such as mattress seams, box springs, header and footer of the bed frame, baseboards, picture frames, electrical plates, the edge of the ceiling, and every piece of furniture for each room of the home. This helps us determine the areas of your home where bed bugs are active and where the vacuum and steamer are going to be needed most.
After this inspection has been completed and the specific infestation has been assessed, we can move forward with the elimination process.
Our Multi-Tool Bed Bug Treatment Process

Vacuum & Steamer
We begin by using a vacuum and specialized bed bug steamer. This powerful unit produces a super-heated steam that kills any bed bugs and eggs with one pass. Bed bugs cannot survive temperatures over 122°F and the steamer reaches a temperature of 356 degrees. The vacuum and the steamer are useful tools for cleaning up heavily infested areas. The powerful suction of the vacuum removes both live and dead bed bugs, as well as the shell casing they produce during their shedding process as they grow.

Liquid Treatment
The use of steam and vacuum are the first tools we utilize in our bed bug treatment protocol. Following the initial cleanup our technicians spray all possible areas bed bugs travel to find a blood meal. We know what products to use, how to apply them, and where to treat. Days later, any hidden bed bug that comes out to feed will intercept the active ingredients and die. We use synthetic and natural products that complement each other to successfully eradicate all bed bugs for good.

90-Day Warranty
Our technicians will return free of charge if live activity is detected before 90 days. Our treatment is active for four weeks so any retreats will take place 30 days after the initial service. We aim to do an effective and thorough job of eliminating bed bugs. 95% of the time we never have to do a follow-up service.
Request Your Inspection Today
Complete the form below to schedule your no obligation inspection.