Trustworthy Pest Control Services For Boynton Beach, Florida Homes
Located in Palm Beach County is the beautiful South Florida city of Boynton Beach. As its name suggests, this city offers residents pristine beaches, outdoor lifestyles, and more! To keep your Boynton Beach home pristine and free of our area's toughest pests, turn to the local pest control experts at GOTBUGSIKILL. We are proud to offer family and pet-friendly pest control services that are effective at controlling and eliminating a wide variety of pests. To begin working together to maintain a pest-free household throughout the entire year, give the friendly pest control experts at GOTBUGSIKILL a call today!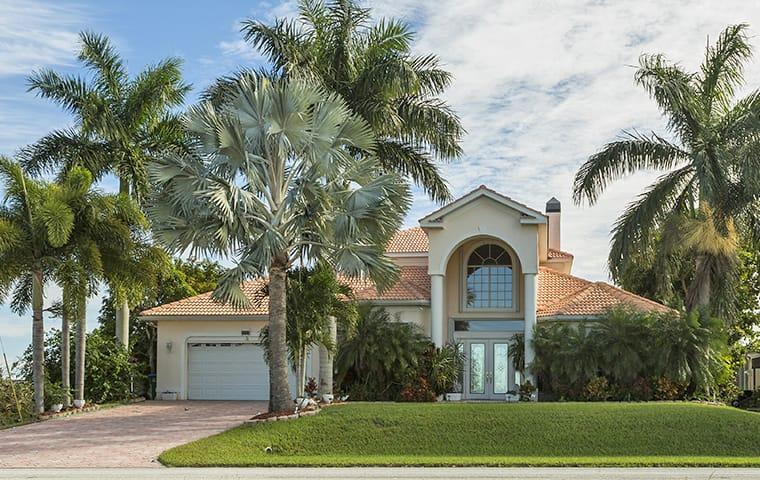 Home Pest Control In Boynton Beach, FL
GOTBUGSIKILL provides the home pest control services needed to eliminate pest invaders and keep them from returning to your Boynton Beach home. Our signature pest control package (KILL365) offers customers quarterly pest control services to protect their homes from being invaded by pests throughout the year. Our technicians know where pests hide, how they are getting inside, what is attracting them to your home, and how to eliminate them.
To eradicate pest infestations, we use advanced equipment and our industry's best products to target and eliminate pests in a manner that minimally impacts the environment. We also provide our homeowner partners with peace of mind through our guaranteed pest control services. If bugs return between services, we will return free of charge! To learn more about partnering together to keep pests out of your home, contact GOTBUGSIKILL today!
3 Ways Rodents Invade Boynton Beach, FL Homes
Rodents are persistent, resourceful creatures that want nothing more than to get inside of your Boynton Beach home to take advantage of its temperature-controlled environment, gain easy access to food, and have a safe place to nest. Here are three of the most common ways rodents gain entry into homes:
1. Rodents will walk right into your home through any openings your home may provide, such as windows, doors, and vents.
2. Rodents chew their way inside if your home doesn't provide them with a ready-made entry point.
3. Rodents squeeze their bodies into any small openings in your home's exterior. Mice can enter through a space the diameter of a pencil. Rats can enter through a space the diameter of a quarter.
To help you keep rodents from getting into your home, the professionals at GOTBUGSIKILL provide effective rodent control services including inspection, trapping, and removal services. To schedule a rodent inspection for your Boynton Beach home, give us a call today!
The Problems Pharaoh Ants Cause In Boynton Beach, FL
Pharaoh ants are one of the most challenging ant species to control. These ants are tiny, similar in size to sugar ants. However, they move very slowly. These ants can become a big problem in hospitals where they enter wounds, in-use IV bottles, and even the mouths of sleeping infants or elderly people with limited mobility. They are also a common problem in hotels and multifamily dwellings. Pharaoh ants are also known to carry pathogenic bacteria such as streptococcus, which can be bad news for both hospitals, hotels, and your home. These ants often use electrical wires as a highway system to travel and are highly attracted to foods high in protein content, carbohydrates, and sugars.
Things Homeowners Can Do To Avoid Bed Bugs In Boynton Beach, FL
Bed bugs are extremely difficult and frustrating pests to eliminate from any home. The phrase, "an ounce of prevention is worth a pound of cure" certainly rings true when it comes to bed bugs. To help you prevent bed bugs from finding their way into your home, we want to provide you with these easy to follow tips:
Inspect mattresses and box springs for signs of bed bugs, and routinely wash and dry all bedding on high heat settings.

Never purchase used furniture, mattresses, or box springs for use in your home.

Regularly and thoroughly vacuum floors in your home.

Never place personal belongings on the floor of a public place.

Have regular, professional bed bug inspections performed in your home.

After purchasing new or used clothing, immediately wash and dry the items on the highest heat setting the fabrics can handle.
If bed bugs ever do find their way into your home, know that the pest professionals at GOTBUGSIKILL can help. Our comprehensive bed bug treatments include vacuuming, steaming, and spraying using a non-toxic biopesticide. For more information about our effective bed bug control program, give us a call today.
Are Mosquitoes In Boynton Beach, FL Dangerous?
Yes, mosquitoes living in Boynton Beach are dangerous. Mosquitoes live throughout the world, and because of the diseases they spread, are considered one of the world's most dangerous pests. Mosquitoes spread diseases like West Nile virus, encephalitis, and Dengue virus to people. They also transmit heartworm to dogs, which can be life-threatening. GOTBUGSIKILL can significantly reduce mosquitoes on Boynton Beach properties through our mosquito control service. Our professionals regularly visit your property to perform barrier treatments and provide helpful information on how to eliminate mosquito breeding and resting sites. Get started by contacting us today!
Request Your Inspection Today
Complete the form below to schedule your no obligation inspection.