Trusted Pest Control Services For Fort Lauderdale, Florida Homes
Fort Lauderdale, Florida is a beautiful city! Unfortunately, the warm, sunny weather in Fort Lauderdale doesn't only attract people, but a wide variety of bugs and other pests as well. To protect your South Florida home from insects, rodents, and more, partner with GOTBUGSIKILL, the area's premier pest control experts. We offer pest control services that are effective, in addition to being family and pet friendly. To learn more about our residential pest control options and how they can help you to maintain a pest-free home throughout the entire year, call GOTBUGSIKILL today.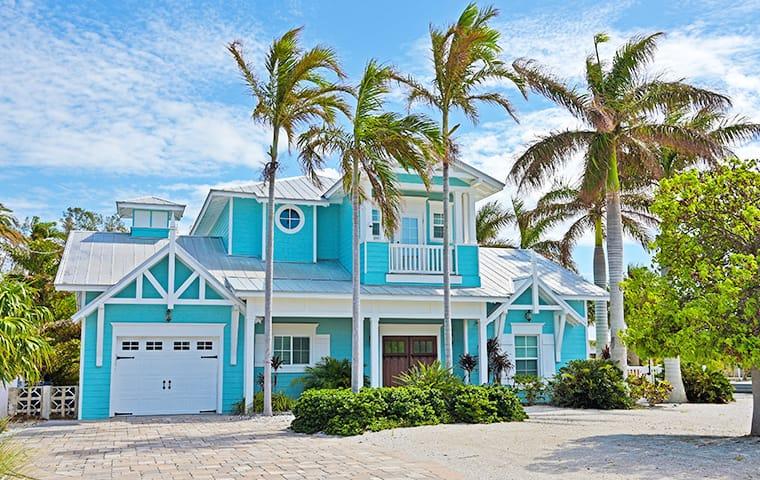 Home Pest Control In Fort Lauderdale, FL
In South Florida, most insects and other pests remain active year-round. The best way to keep the area's most common pests out of your Fort Lauderdale home is to put into place a year-round home pest control service.
To protect people and homes from pests, GOTBUGSIKILL has developed our signature pest prevention program: KILL365. This program provides a barrier of protection in and around your home, protecting it and your family from pests.
We focus on the basics, getting to the root of your pest problem through an initial service visit, inspections, regular visits, and follow-up visits. We can work together to keep pests out of your Fort Lauderdale home. To learn more about our signature pest prevention program, contact GOTBUGSIKILL today!
Guide To Avoiding Bed Bugs In Fort Lauderdale, FL
Bed bugs are a prevalent pest problem throughout Florida. Keeping bed bugs out of your home can be difficult because they are found in so many places, such as homes, hotels, airports, movie theaters, libraries, shopping centers, hospitals, and schools. To help you avoid coming into contact with bed bugs, we want to provide you with some useful tips:
Regularly wash bedding and inspect your home's mattresses and box springs for signs of bed bugs.

Never purchase used furniture, mattresses, or box springs for use in your home.

Regularly and thoroughly vacuum your home.

Never place personal items on the floor of public places.

Know what bed bugs look like so you can get help at the first signs of an infestation.

When traveling, always inspect the place you will be staying for signs of bed bugs before bringing your luggage and other personal belongings inside.
If bed bugs find their way into your Ft. Lauderdale home, the professionals at GOTBUGSIKILL can help. Our experienced technicians will provide the modern and comprehensive bed bug control services required to eliminate the entire infestation and prevent their return. For more information about our bed bug control services, reach out to us today.
The Threat Of Asian Tiger And Yellow Fever Mosquitoes In Fort Lauderdale, FL
Aedes aegypti (yellow fever mosquitoes) and Aedes albopictus (Asian tiger mosquitoes) are both common mosquitoes found in our area and are both vectors for the viral transmission of Zika virus, Dengue fever, and Chikungunya virus. Unlike many mosquito species, these mosquitoes are daytime feeders. Yellow fever mosquitoes feed primarily on the blood of humans while Asian tiger mosquitoes feed on humans and a variety of other hosts. After mating and consuming a blood meal to gain the necessary proteins, the females will lay their eggs in areas of standing water or on the sides of water-holding containers such as tires, animal watering dishes, birdbaths, pots, or other containers. Larval emergence occurs after rainfall raises the water level in the containers. In addition, the eggs of these mosquito species can survive desiccation for months.
If you find yourself dealing with these mosquitoes on your property, take back your yard with a professional mosquito control plan from GOTBUGSIKILL!
Learn More About Crazy Ants In Fort Lauderdale, FL
As their name suggests, crazy ants are most often identified by the "crazy" and erratic manner in which they move. Crazy ants can become a huge annoyance for Fort Lauderdale homeowners, as they invade in large numbers, contaminate food sources, and are difficult to control. However, these ants pose even more of a threat because they are known to frequently invade and damage electrical equipment. The damage to electrical equipment that they cause can become quite extensive and expensive to repair.
If you ever notice ants in or around your home that seem to be walking around with no real purpose or in a "crazy" manner, it is important to immediately consult with a professional. At GOTBUGSIKILL, we can provide the ant control services needed to eliminate the entire infestation. To learn more about getting rid of crazy ants from your property the easy way, give GOTBUGSIKILL a call today!
Problems German Cockroaches Cause In Fort Lauderdale, FL
German cockroaches are scavengers that feed on just about anything they come across, and prefer to live indoors close to people. While German cockroaches want to live with us, we need to do everything possible not to allow them into our home. German roaches are extremely difficult to eliminate and cause a variety of problems for people. They cause damage to personal property stored in your home, and contaminate the surfaces of your home with bacteria, viruses, and human pathogens that they carry on their body and legs. The germs left behind trigger asthma attacks and allergic reactions in people and pets.
The best way to protect your home from German cockroaches is to be proactive and put into place a year-round pest control program. At GOTBUGSIKILL, we provide the routine inspection, treatment, and follow-up services needed to protect your home from destructive and disease-spreading roaches. For more information, contact us today.
3 Things You Can Do To Avoid Rodents In Fort Lauderdale, FL
Rodents, including rats and mice, are common household pests that have the unique ability to find their way into almost any home. Rats can squeeze their way inside to a home through a space only the diameter of a quarter and mice through a space the diameter of a pencil! To help you keep these destructive, disease-spreading pests and the damage they cause to your home, we want to offer 3 helpful prevention tips:
Eliminate access to food sources; keep tight-fitting lids on all trash cans and compost bins, remove bird feeders from your property, pick-up pet food between feeding, maintain gardens, and keep grill areas free of food debris.

Around your property remove fallen trees, tree stumps, piles of wood, and other debris that rodents can hide in and make themselves at home in.

Inspect the exterior of your home and eliminate all possible entry points into your home; seal cracks in the exterior walls and foundation, seal spaces around utilities entering into your home, fix holes along the roofline, replace missing roof shingles, and place mesh covers over vent leading into your home.
Another easy way to avoid problems with rodents is to partner with a pest control professional. At GOTBUGSIKILL, we offer targeted rodent control services to find and eliminate all rodents from your home and the rodent proofing services needed to prevent a re-infestation. To see how we can work together to keep rodents out of your home Fort Lauderdale home, give us a call today!
Request Your Inspection Today
Complete the form below to schedule your no obligation inspection.