Quality Pest Control Services For Delray Beach, FL Homes
Delray Beach offers its residents a small town vibe with big city sophistication. Located on the Atlantic Ocean and home to beautiful beaches, Delray Beach offers an exceptional place for people to live, work, and play. Another benefit to living in Delray Beach is that you can protect your home from the many common pests that also thrive in South Florida with the help of GOTBUGSIKILL. We are proud to offer our customers pest control services that are not only effective, but that are family and pet-friendly as well. The weather in Florida may allow pests to thrive, but with our help, they won't be allowed to thrive in your home. To learn about our residential pest control offerings, contact us!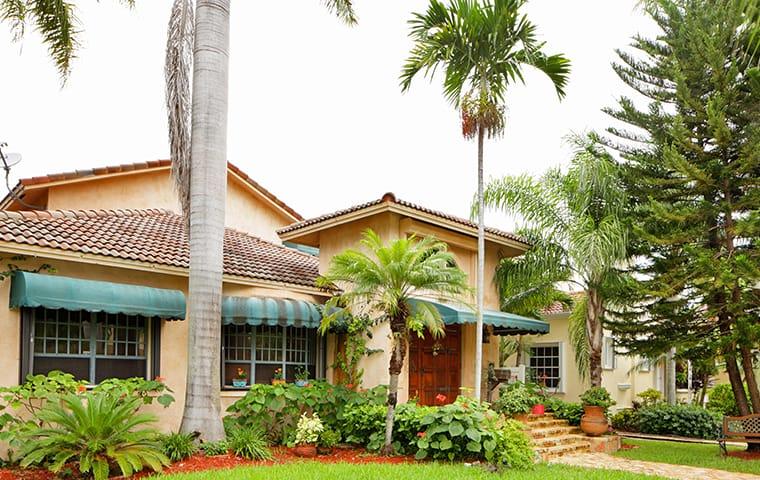 Home Pest Control In Delray Beach, FL
Insects and rodents are year-round problems for homeowners living in South Florida. The best solution to this problem is implementing a regular pest control service with the help of a year-round home pest control program.
The experts at GOTBUGSIKILL provide our homeowners with effective pest control services by focusing on the fundamentals. We offer customer education, use advanced techniques, and utilize targeted products that are environment-friendly. Our services include bed bug control, rodent control, mosquito control, and our signature pest prevention program, KILL365.
To discover all of the benefits of implementing a home pest control program from GOTBUGSIKILL and maintaining a pest-free home throughout the entire year, reach out to our friendly professionals today.
A Helpful Guide To Sugar Ants In Delray Beach, FL
Sugar ants, also known as ghost ants, are very small and pale in color which makes them hard to see. These ants commonly enter structures from nests located near the foundation, the most common entry points being through small gaps around window sills. Sugar ants build satellite colonies and may also build nests within the structure. When trailing, workers move in a slow, single-file line but run rapidly and erratically when disturbed. These ants are attracted to sweet foods and honey-dew excreting insects.
Problems Caused By Southern House Mosquitoes In Delray Beach, FL
Commonly known as the southern house mosquito, Anopheles quadrimaculatus is a medium-sized brown mosquito that can be found here in Delray Beach, FL. These mosquitoes are a vector of many harmful pathogens and diseases and are a threat to humans as well as both domestic and wild animals. Some of the viruses transmitted by this species include the West Nile virus, Saint Louis Encephalitis, and Western equine encephalitis virus. Following mating, the female seeks a blood meal, feeding humans and other mammals and/or birds throughout the night to gain the proteins they need to develop their eggs, leaving behind itchy bites. After a blood meal, the females will fly during the night to nutrient-rich standing water where they will lay their eggs, growing the mosquito populations on your property and creating an even bigger mosquito problem.
If you're dealing with dangerous, disease-spreading mosquitoes on your property, invest in a mosquito control plan with GOTBUGSIKILL today!
Guide To Rodent Control In Delray Beach, FL
Preventing rodents from living in or around your home is imperative for many reasons. They spread disease and bacteria, damage structural elements, contaminate food, and destroy personal property. To eliminate current problems you may be experiencing with rodents, as well as prevent future rodents from turning your home into their feeding and nesting grounds, turn to the rodent control professionals at GOTBUGSIKILL.
Our rodent control service includes an initial rodent inspection, rodent-proofing techniques, placement of rodent traps, a follow-up inspection to ensure your home is rodent-free, and follow-up visits to inspect traps. We get rid of more than just bugs. We offer effective rodent control services that will solve your rodent problems once and for all! To schedule a rodent inspection for your Delray Beach home, give GOTBUGSIKILL a call today.
Tips To Avoid Flea Problems In Delray Beach, FL
Don't let the name fool you. The cat flea is the most common species of flea living in Florida and feeds on the blood of a wide variety of warm-blooded mammals, including people. These parasitic pests are prolific breeders, and whether you own pets or not, can become a problem on any property or in any home. They are also extremely difficult to control and eliminate. To help you avoid a large-scale flea infestation, our professionals want to offer these helpful prevention tips:
Place your pets on year-round flea treatments recommended by their veterinarian.

Regularly vacuum your home, and wash pet bedding.

Regularly bathe and groom your pets.

Clean up debris from your property that wild animals can hide and nest in.

Remove bird feeders, and keep trash in sealed containers to make your property less attractive to wild animals.
If fleas ever become a problem for you and your property, contact us at GOTBUGSIKILL. Our professionals will quickly come to your aid and provide the flea control services needed to eliminate and control these parasitic pests.
Learn How To Identify Bed Bug Infestations In Delray Beach, FL
Bed bugs are not pests that anyone wants to discover in their Delray Beach home, but the unfortunate truth is that they can find their way into any home, at any time. Knowing the signs of their presence and seeking help for an infestation as quickly as possible is the best way to have an advantage over these invading pests.
Look for live, apple seed-shaped bed bugs in the seams of mattresses, box springs, or upholstered furniture.

Look for piles of shed skins on the floor or under mattresses or box springs, and drops of blood or dark streaks of excrement on mattresses, linens, pillows, walls, or floors.

If you notice a musty, sweet odor in a room that is otherwise clean, you may have bed bugs.

Check yourself and your family members for unexplained bug bites.
If you ever see signs of bed bugs, without hesitation, contact GOTBUGSIKILL. We will act fast and come to your aid, providing an accurate inspection and, if necessary, effective treatment that will eliminate the entire infestation. For more information about our bed bug control service, reach out to us today!
Request Your Inspection Today
Complete the form below to schedule your no obligation inspection.